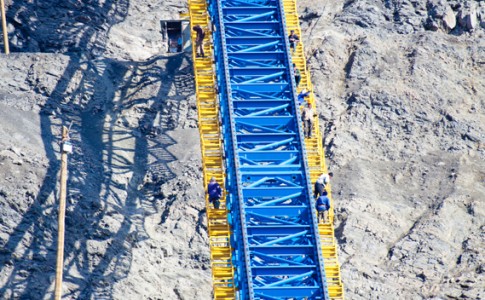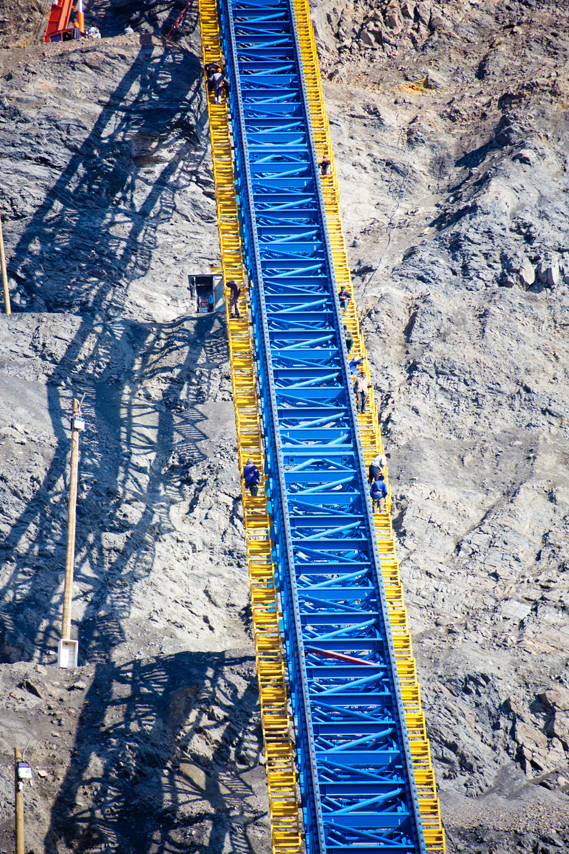 Prodest specialises in providing hands-on support in tendering and contract negotiations. We understand the dynamics and sensitivities when competitively tendering for different types of work across a wide range of industries and delivery models. Our services include:
Contract Risk Assessment
We can assess a suite of tender documents to identify your legal, commercial, scope and pricing risks and advise how to address them when preparing your tender and your tender submission. Examples include:
NEWCASTLE HOSPITAL
Prodest performed a detailed risk review for a construction contractor tendering to build a new Medical Services Building at Newcastle Hospital under GC21. The contractor's work involved integrating separate design specifications for the architectural, mechanical, electrical, hydraulic and security elements, and providing an overall performance guarantee for the completed facility. Prodest provided advice on scope, pricing and program allowances and qualifications to address the risks presented by inconsistencies between specifications, preliminary works by others, the decommissioning and re-use of existing equipment and multiple client dependencies.
DEPT. OF DEFENCE - HMAS STIRLING REDEVELOPMENT
 We provided a construction contractor with a detailed clause-by-clause report on the risks under the Department of Defence's Managing Contractor Contract (MCC-1 2003). The report compared the Managing Contractor's risks in relation to: design, delivery, quality, remuneration, completion, management control and property damage with the risks typically assumed by a D&C contractor or EPCM consultant.
Tender Submissions
We can prepare the commercial/legal comments for your tender submissions. We are highly flexible. Depending on your needs, we can prepare a 'first pass' submission for your legal/commercial manager to take forward, or we can work seamlessly as part of your tendering team, liaising with your commercial, legal, marketing and technical people to prepare the final submission. Typically, we would prepare two initial deliverables:
a review which identifies the legal, commercial, scope and pricing risks and suggests possible mitigation options
a draft set of tender comments with any proposed contract amendments firmly supported by rationale
The tender comments would then go through a number of revisions in consultation with your team. The final result is a compelling submission that dovetails with your chosen tender strategy and risk mitigation measures.
Examples include:
SNOWY 2.0
Prodest advised a bidder for the E&M Works for the Snowy 2.0 Project on its liability exposures and interface risks under the draft EPC Turnkey Contract (modified FIDIC 2nd Edition 2017). The assignment included preparing tabulated tender comments and drafting contract amendments to address: limitation of liability, consequential loss, liquidated damages, indemnity, latent defects and insurance.
WOODSIDE - KARRATHA LIFE EXTENSION PROJECT
Prodest prepared the commercial tender response and negotiated contract terms with WorleyParsons (on behalf of Woodside Energy) for the supply of power and distribution transformers for the upgrade of the electrical distribution system at Karratha.
Contract Negotiations
We have extensive experience in contract negotiation.  We think laterally.  We are able to articulate your preferred position across the table with robust, persuasive argument. We can help set priorities and recommend strategies aimed at achieving the best possible terms.  Our experience with operations often helps us find practical ways to circumvent obstacles.  Recent contracts we have negotiated include:
SYDNEY METRO - LINE-WIDE WORKS
Prodest advised two firms negotiating a consultancy services agreement with a bidder for the >$1bn Line-wide Works contract for station infrastructure for the Sydney Metro Project.
NORTH WEST RAIL LINK – SVC CIVIL WORKS
Prodest represented two consulting firms negotiating an agreement to provide detailed design and construction phase services for one of the D&C consortia bidding for the $340m NWRL Stage 2 surface and viaduct civil (SVC) works. The assignment also included advising the D&C consortium how to address its scope, pricing and program risks under the Project Deed arising from third party interfaces, design coordination obligations, and certification/approval risks.
NORTHCONNEX
Prodest represented a JV of three consulting firms negotiating an agreement to provide detailed design and construction phase services for one of the consortia bidding for the $2.5bn D&C contract for the NorthConnex (F3-M2 link) project.
For more examples of the experience we have negotiating contracts, please click here:
Please contact us for more information about how we can help you with a tender submission, a contract review or a negotiation.